SEOM Synthetic Aperture Radar Polarimetry course
28 January 2013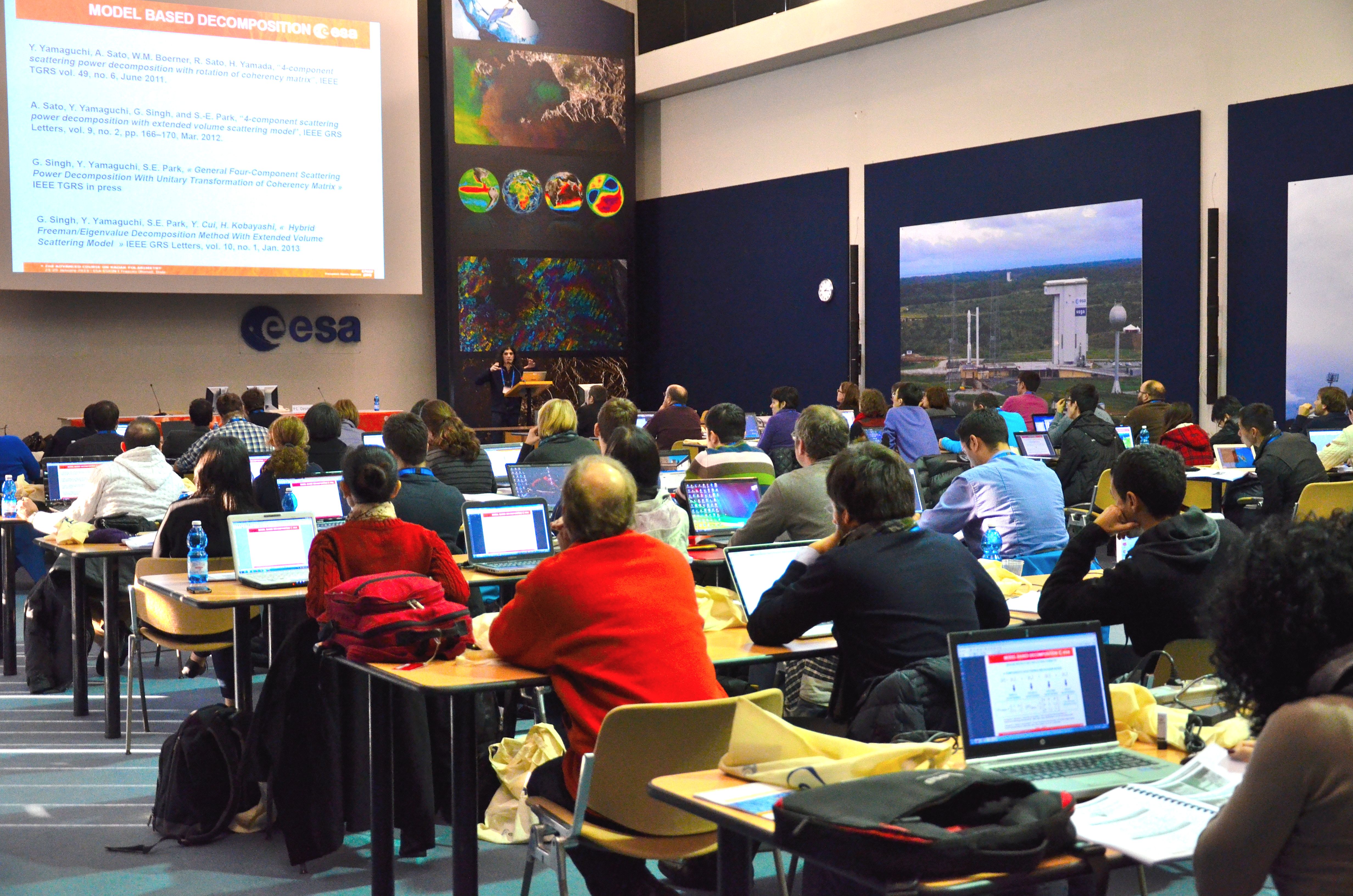 SEOM Advanced Radar Polarimetry Course 2013
Within the framework of the new ESA Scientific Exploitation of Operational Missions (SEOM) element of the Earth Observation Envelope Programme 4, a one week course has been organized on scientific exploitation of Synthetic Aperture Radar(SAR) Polarimetry imagery at ESA-ESRIN establishment in Frascati, Italy.
Some 60 PhD students and Postdoctoral students from 26 countries attended the ESA Advanced Course on Radar Polarimetry from 21 to 25 January 2013. The main objective of the course was to train the next generation of European Principal Investigators (PIs) in theoretical principles and applications of SAR polarimetry.
The week long course was prepared by ESA and the lecturing team included Professors from University of Rennes1 (France), German Aerospace Center(Germany), AELconsultants (UK).
On the last day of the course an international group of experts from ONERA (France), Politecnico di Milano (Italy), Universita Politecnica de Catalunia (Spain), University of Alicante (Spain) University of Illinois (USA) ,Jet Propulsion Laboratory (USA) were also invited to present the state of the art in the field and an outlook on research challenges.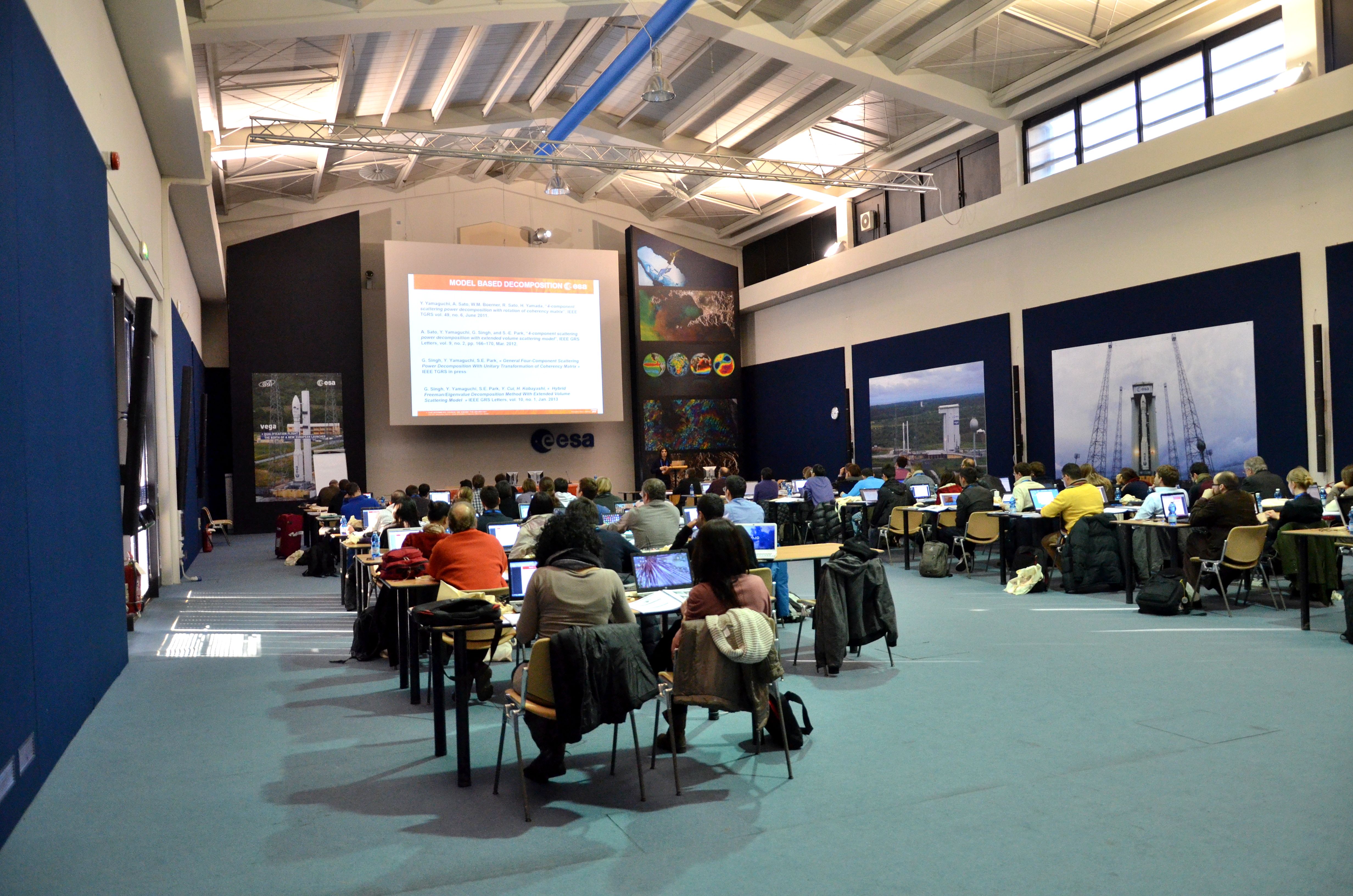 Students at work
Notably the course was attended by students coming from the new ESA member states Romania and Poland.
Violeta Poenaru from the Romanian Space Agency stated that "The accession to the ESA Convention offers new opportunities to the Romanian scientific community by participating directly in the ESA's Programmes". She added "This course will improve my capability in SAR data processing and interpretation. It offers me the possibility to meet new people and to share ideas regarding PolSAR and PolInSAR theory and practical applications..
Ewa Bukowska-Roloff - a PhD student from Poland - stated "Poland as a new ESA member state has an opportunity to access to most modern research programmes." She added "A lot of national companies can now access archive data gathered by ESA, which will be used to perform innovative services."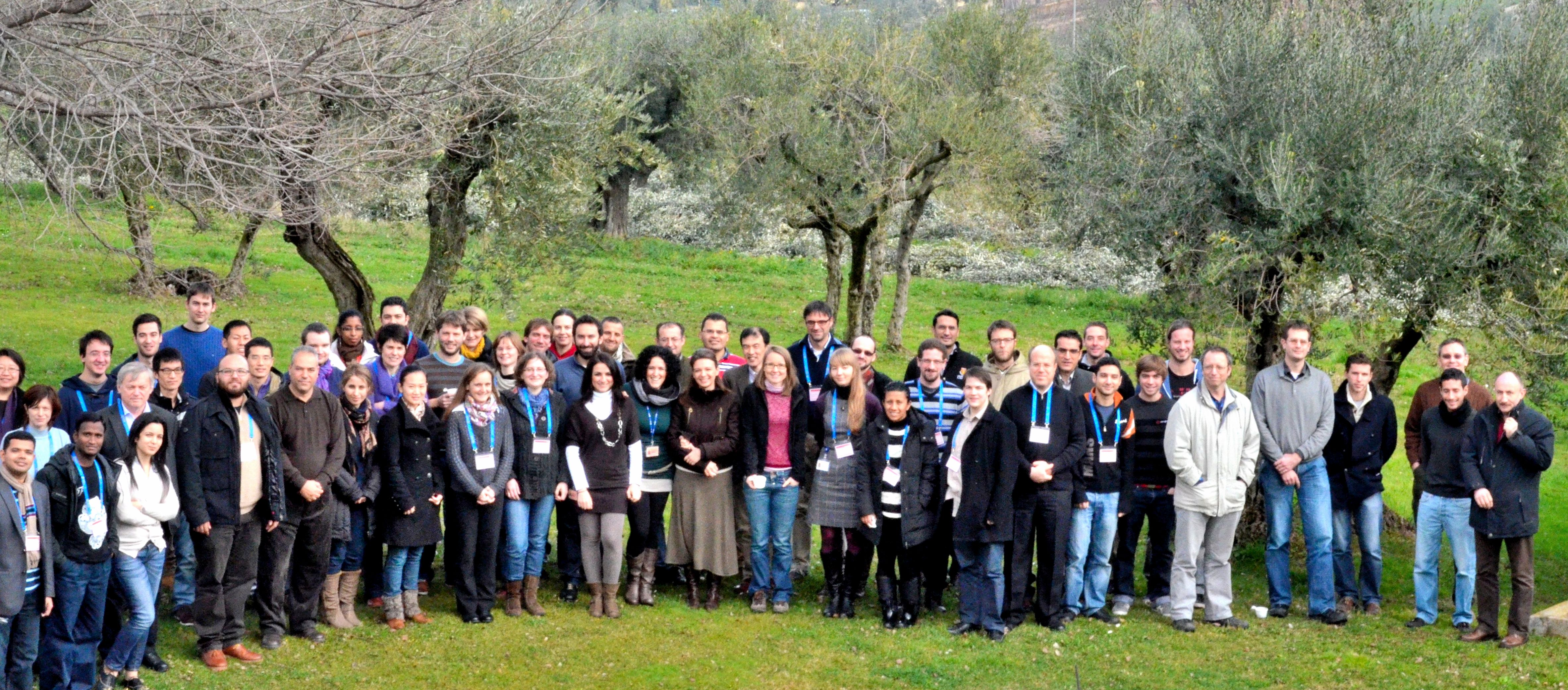 SEOM Advanced Radar Polarimetry Course 2013